68-metre Triple Seven to undergo Amels Refit
news
17 November 2021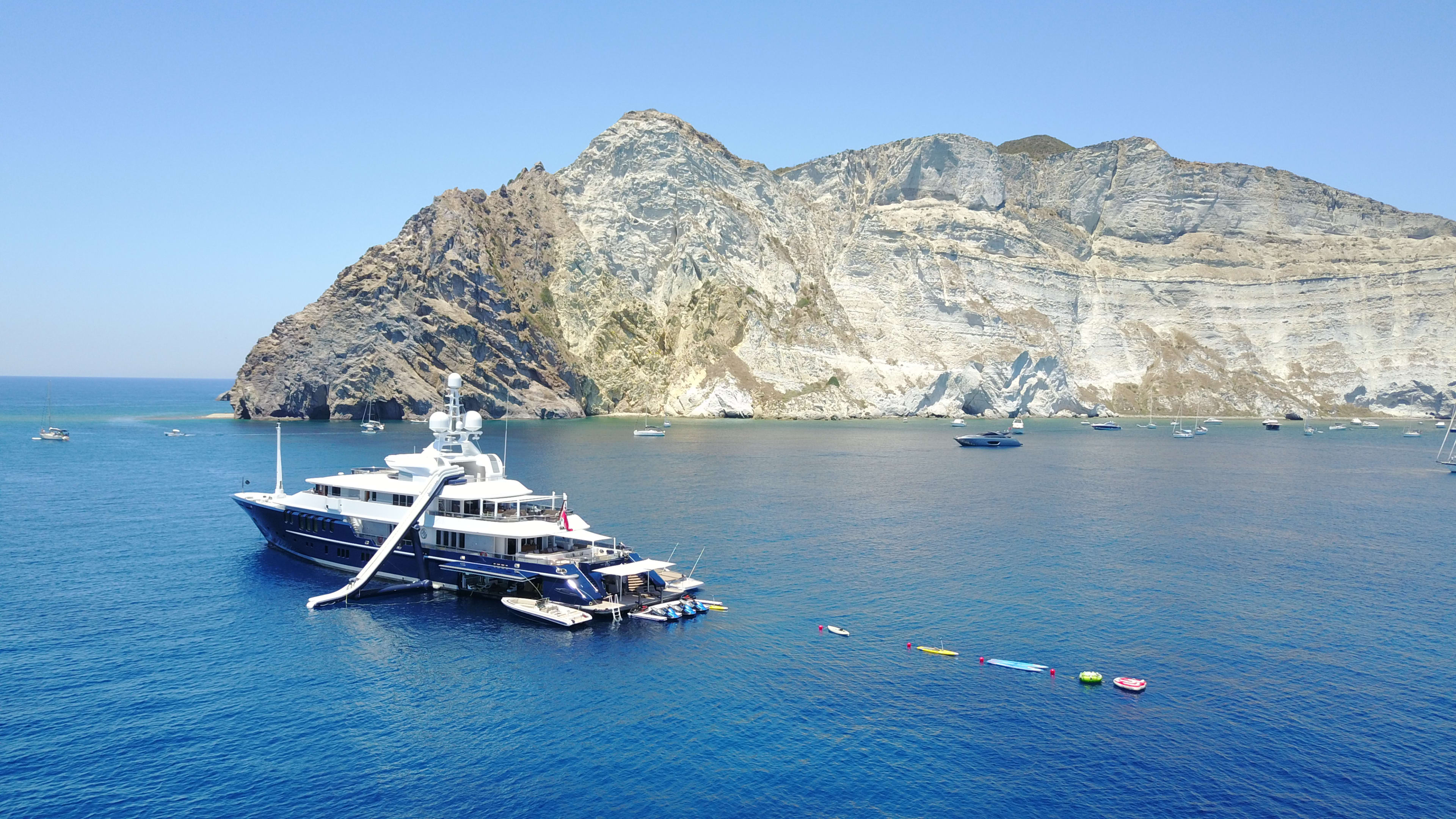 The team at Damen Yachting has confirmed that the 68-metre Nobiskrug-built Triple Seven will undergo a 6-month Amels refit at their main yard in Vlissingen. In addition to a full respray, the 15-year survey will be carried out alongside a number of technical and interior works.
Triple Seven was originally delivered by Nobiskrug in 2006. In August 2020 she came under the management of Moran Yacht & Ship who represented the Owner in this refit. Moran Yacht & Ship's Vladimir Tupikov was closely involved in the refit organisation. 'We are very grateful to the team at Damen Yachting led by Michel Coens for their impactful involvement and cooperation, helping to manage and overcome all challenges. The Owner and Moran Yacht & Ship are happy to proceed with the refit programme and expect to have an excellent outcome in the end.'
Having arrived at the Damen Yachting facilities a few weeks ago, preparations for the refit are already underway. Alongside the necessary 15 year survey, the scope of works include a full respray as well as some major and minor technical modifications to the stabilisers, shaft lines, chiller plant and Galley as well as a number of interior works.
Damen Yachting's Refit Sales Manager Refit Coens worked together with Moran during the negotiation of quotation, specification and refit contract. 'We are honoured to be trusted with the refit of Triple Seven and are delighted to be able to welcome her into the Amels family. We look forward to working together with the team at Moran Yacht & Ship throughout this Amels Refit and giving Triple Seven a new lease of life.'
The refit of Triple Seven forms part of a steady growth of refit projects at Damen Yachting's facilities where the company offers upgrades, repairs, maintenance and full conversion services to yachts 50 metres and above for owners of yachts from their own portfolio (Amels, SeaXplorer and Yacht Support) as well as yachts delivered by other builders.