Neptune for HERE COMES THE SUN at WSAs
news
25 May 2022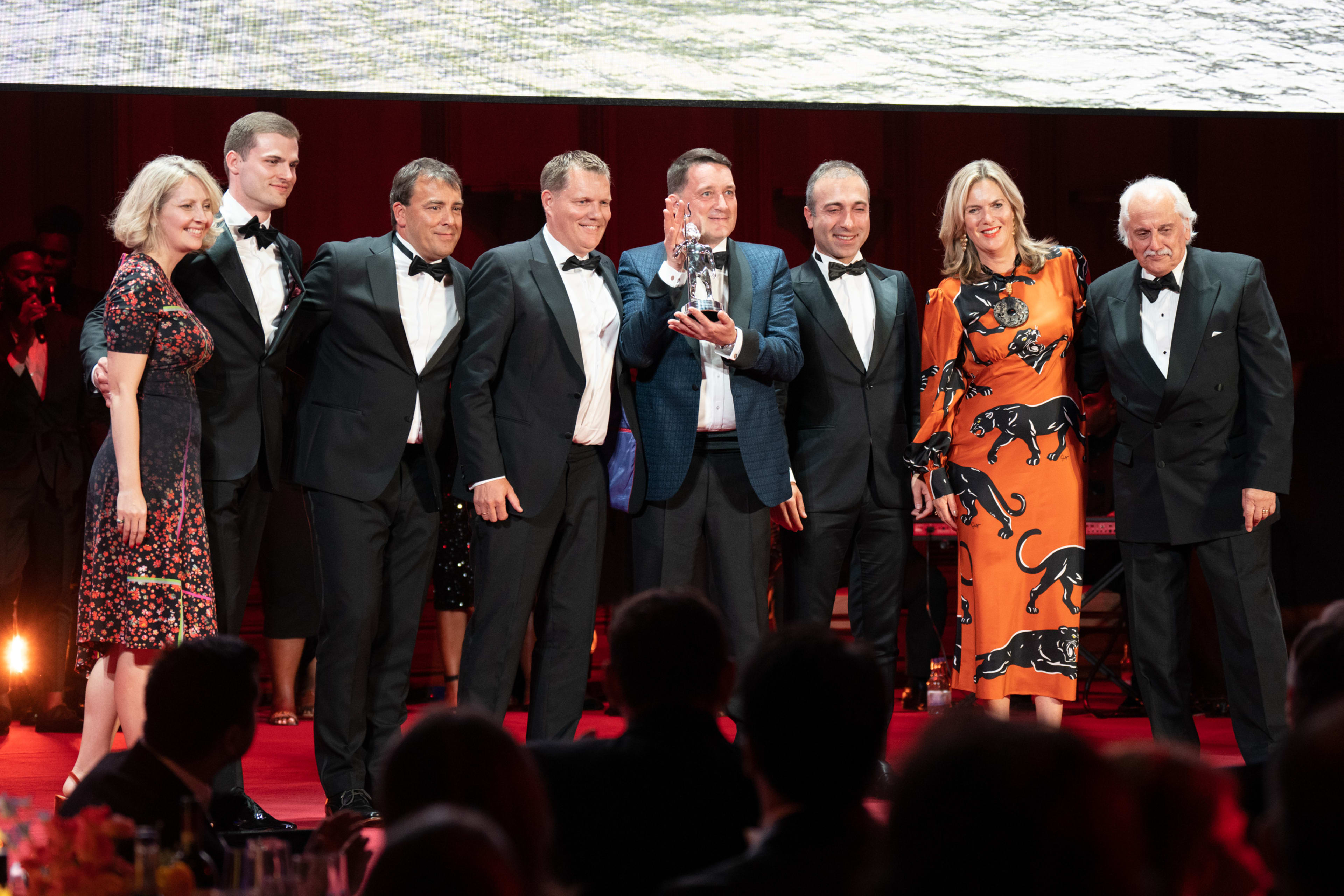 We are delighted to announce that both our 89-metre HERE COMES THE SUN and our 55-metre Yacht Support GENE CHASER have been named proud winners at this year's World Superyacht Awards! Congratulations to the respective Owners and everyone else involved in these prestigious builds!   
On May 21, 2022, superyacht owners and industry leaders gathered in London for the 17th annual edition of the prestigious BOAT International World Superyacht Awards. This year's judging panel,   comprising of current and former superyacht owners, had a remarkable fifty-eight superyachts to study as part of this year's judging process, whilst making 223 individual visits to nominated yachts. 
The awards recognise the ingenuity and craftmanship of the most remarkable luxury yachts launched globally over the past year. During this year's ceremony there were 20 coveted Neptune trophies presented – each an emblem of the Roman god of the sea – and we are incredibly proud to have taken home two!   
Rebuilt Yachts – Award for HERE COMES THE SUN  
Our first award of the evening went to the Amels refit HERE COMES THE SUN as winner of the  Rebuilt Yachts category. The judges confirmed that 'the result was superb, meeting all the Owner's requests in stylish fashion, while the additional length not only blended seamlessly with her lines, but adds to the undoubted elegance of this yacht.' Captain Colin Boyle accepted the Neptune on behalf of the Owner together with some of the Amels sales and build team and Erik Spek from Azure Yacht Design who penned her new exterior design for the rebuild. To find out more about the refit this flagship Amels, including her 6-metre extension and full respray with colour change, please visit out HERE COMES THE SUN showcase.