Third Amels 200 Sold
news
7 May 2021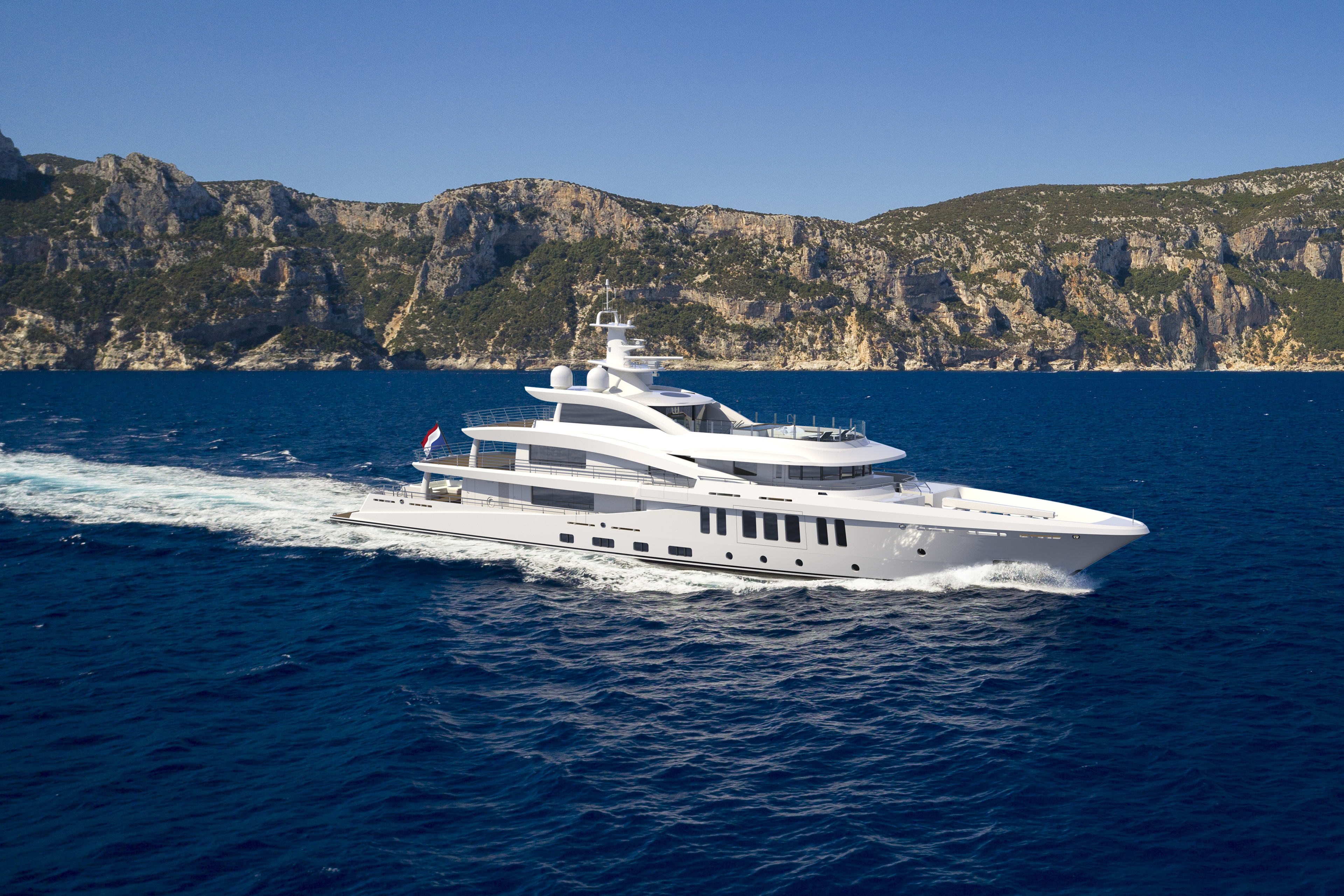 The team at Amels and Damen Yachting is delighted to announce the sale of the third Amels 200 which is scheduled for delivery in early 2024.
Amels and Damen Yachting Sales Director Rob Luijendijk worked with the Owner during the sale. 'We are both proud and excited to be building this new 60-metre Amels 200 for our client. This is a yacht which combines original design and high volume with exceptional functionality to really provide the ultimate luxury yachting experience. We very much look forward to embarking on the build journey with them.'
This 60-metre (197ft) Limited Editions design, an evolution of the Amels 188, bears the unmistakable exterior design signature of Tim Heywood. Whilst the Amels 200 shares much of the naval architecture, high volume (Gross Tonnage of 1,015) and hybrid electrical power technology as her predecessor, the design also benefits from the additional length. Tim Heywood explains, 'the additional length of the Amels 200 enhances the overall elegance and sophistication of my design, both inside and out. The larger windows create a lighter atmosphere to the interior, which is very welcoming. This is a yacht with complex, multifaceted forms, complimented with graceful flowing lines, which combine to create a real eye-catching yacht, of which I am extremely proud. Her many winding exterior surfaces allow the sun light and reflections to add to the magic and make her really special. I am delighted with the news that another Client has appreciated the beauty andsophistication of this design, along with the quality of her build. My congratulations to all the talented people at Amels, who have brought my design to life.'
In line with the exterior design pedigree, the custom interiors will also be the work of an industry design master. The client has selected Winch Design for the interiors. Whilst Winch Design know the Amels Limited Editions ranges very well, this Amels 200 will be their first from this design series. 'The sale of this third hull in Amels' 200 range marks yet another collaboration between Damen Yachting and Winch Design, and follows a brilliant team effort by all those involved so far. It is a rare but special privilege to have worked on so many projects over the years with such an esteemed yard and we look forward to bringing our collective experience together again for this latest 60-metre yacht.' Jim Dixon, Director, Yachts & Aviation
Earlier this year, Amels and Damen Yachting launched the first two Amels 200 which will be delivered to their Owners in the coming months. As per the first two yachts from this design, this Amels 200 also features a four-deck elevator, air-conditioned gym on Sun Deck, large aft decks and Swim Platform and full-height windows in the Owners Suite. VOLPINI 2 was the first yacht delivered from the original Amels 188 design.