STELLA M
Limited Editions
60 metres
Delivered in 2021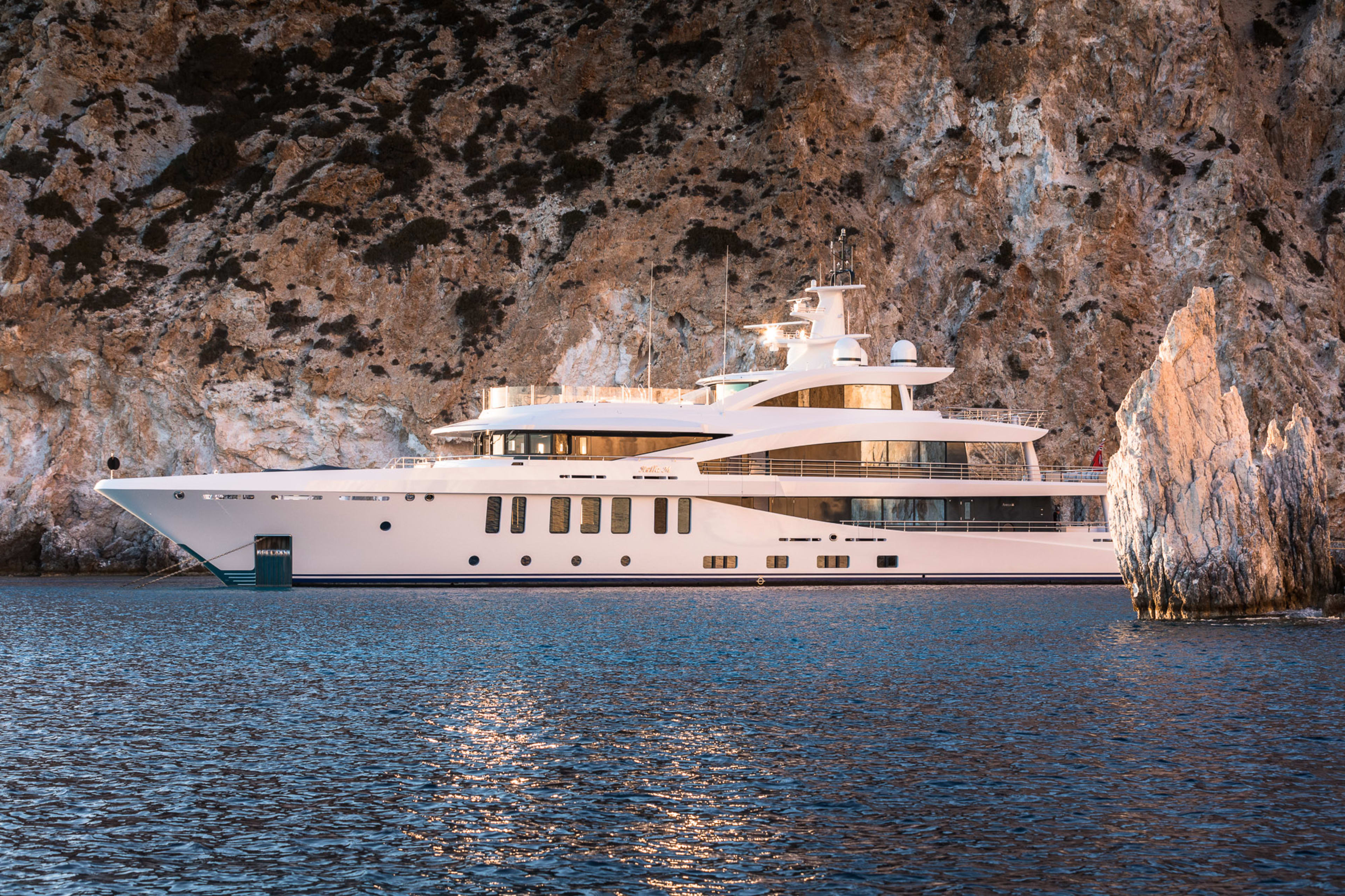 Comfort Class
We announced sale of STELLA M, the first Amels 200 in November 2019, with the Owner represented by Burgess in the sale. The yacht, with Amels Hybrid Power on board, has an exterior design by Tim Heywood and the Owner's choice of interior design by Reymond Langton. STELLA M was delivered in spring 2021.
Successfully launched
A few months before her summer delivery, the first Amels 200 rolled out of her outfitting bay on a chilly winter day at the Damen Yachting yard in the Netherlands.
Cruising the Greek waters
STELLA M enjoying the best of the summer.
Amels Limited Editions range
STELLA M is an Amels 200 from our Limited Editions range. Our premium semi-custom yachts offer fast delivery with top quality proven technical platforms.