Our first Amels 80 makes a splash
news
27 September 2023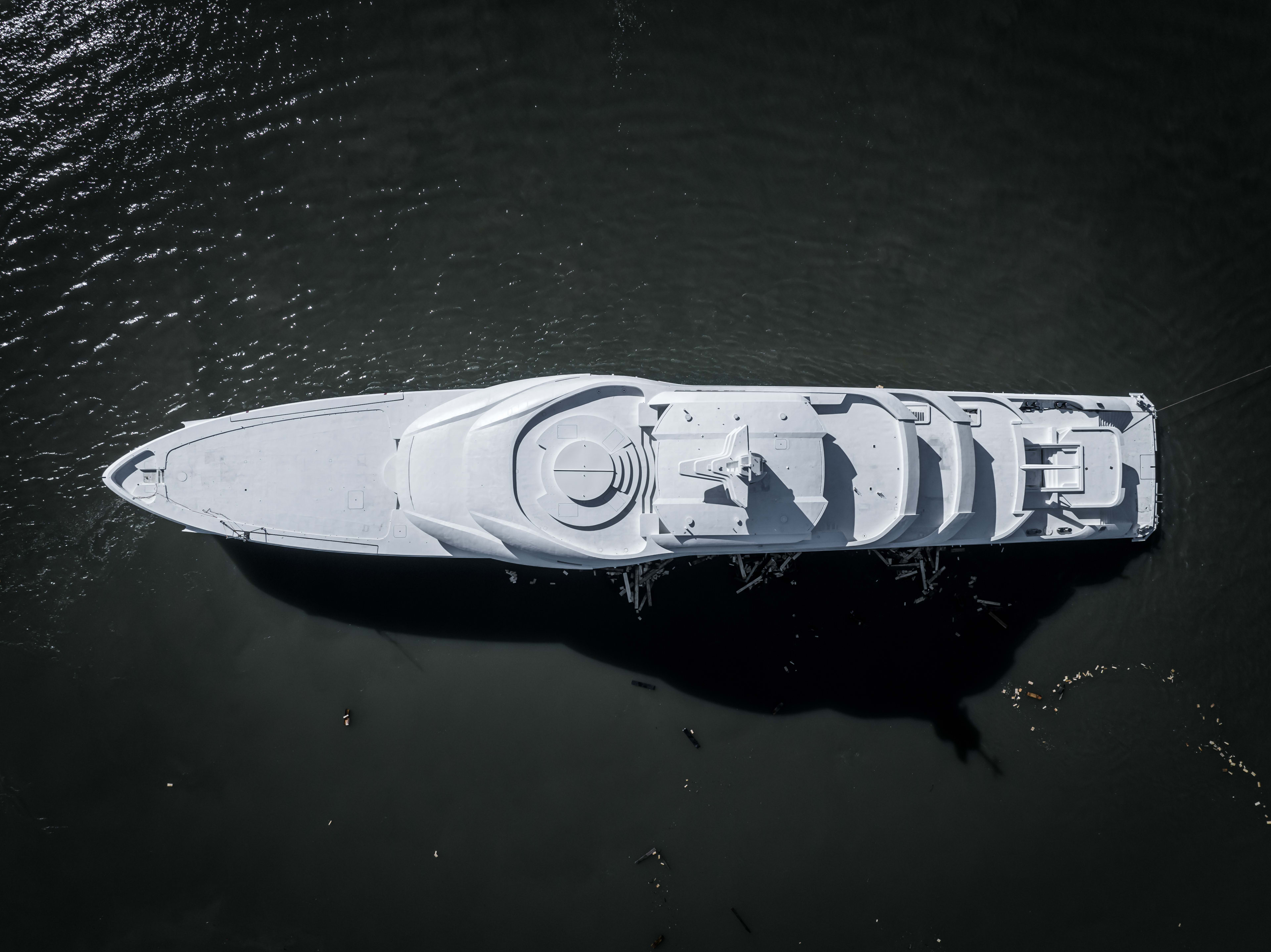 The first Amels 80 is afloat! Measuring 80 metres (261 feet) in length, the new hull and superstructure was seen outside of her hull build shed for the first time since the concept was introduced in March 2022. She will now journey to our shipyard in the Netherlands for final outfitting.
This next-generation Amels Limited Editions, and the first of the most recent designs to be introduced, is on track to be delivered to her new Owner in 2025. Since selling the yacht exactly one year ago, the team at Burgess has remained involved in the build process to represent the Owner. 
Built for a forward-thinking Owner
"The Owner is enthusiastic and forward thinking when it comes to his yachting needs and our team has worked closely with him and Damen Yachting to realise his vision. Taking the Amels Limited Editions platform as a superior baseline, the Owner has embellished the design in specific areas making the yacht a truly custom vessel," says Sean Bianchi, Partner - Head of Burgess New Construction, Naval Architect.
Damen Yachting's Project Manager, Romke van der Linde explains what this milestone means for the yard and all those involved in the project. "This Owner is positive, driven and passionate and it is great that we can realise this dream for him and be at the forefront of shipbuilding. What we are creating incorporates over a century of yacht-building expertise and the experience gained from the Amels Limited Editions evolution – a process I have always been proud to be a part of. Today is a huge milestone in the history of our Amels Limited Editions. I can't wait for her to arrive in Vlissingen and watch her evolve into the special superyacht she is set to become."
The evolution of the Amels classics
We continue to evolve our products and, for many years, have perfected the Limited Editions superyachts and their various sizes and designs. With the classic Limited Edition designs still a firm favourite of many, the range increased in 2019 with the Amels 60 and now the largest Limited Editions yacht to date, the Amels 80.
In keeping with the Amels DNA, designer Espen Øino created a holistic and modern exterior design. A key factor of the next-generation design is that it features sustainable materials and innovative hybrid technology. 
"The Amels 80 is a design that will not age. Her modern strong lines will look as good in 10 years as the day she is delivered. She is everything and more that you would expect from an 80-metre yacht. There is a sense of scale, and nothing is wasted," explains Espen Øino.
Neutral and natural interior
Sinot Yacht Architecture & Design is the design studio behind the first Amels 80's custom interiors. In line with the Amels Limited Editions concept, the Amels 80's Owner has utilised the semi-custom platform and opted for an interior with a personalised layer of loose furniture and decorative elements. 
"It's a very neutral and natural palette," explains Paul Costerus, Lead Designer at Sinot. "Materials are treated so that the natural characteristics remain as pure as possible."
Other features on board the Amels 80 include an impressive 200-square-metre (2,153 sq ft) Sun Deck, a Waterside Beach Club which opens on three sides with a nearby Wellness and Spa, a dedicated Owner's Deck and huge framed windows for panoramic views on the Main Deck. The yacht also houses a multitude of watercraft and toys and a helicopter landing area.