Sale of the Eighth Amels 242 Confirmed
news
21 December 2021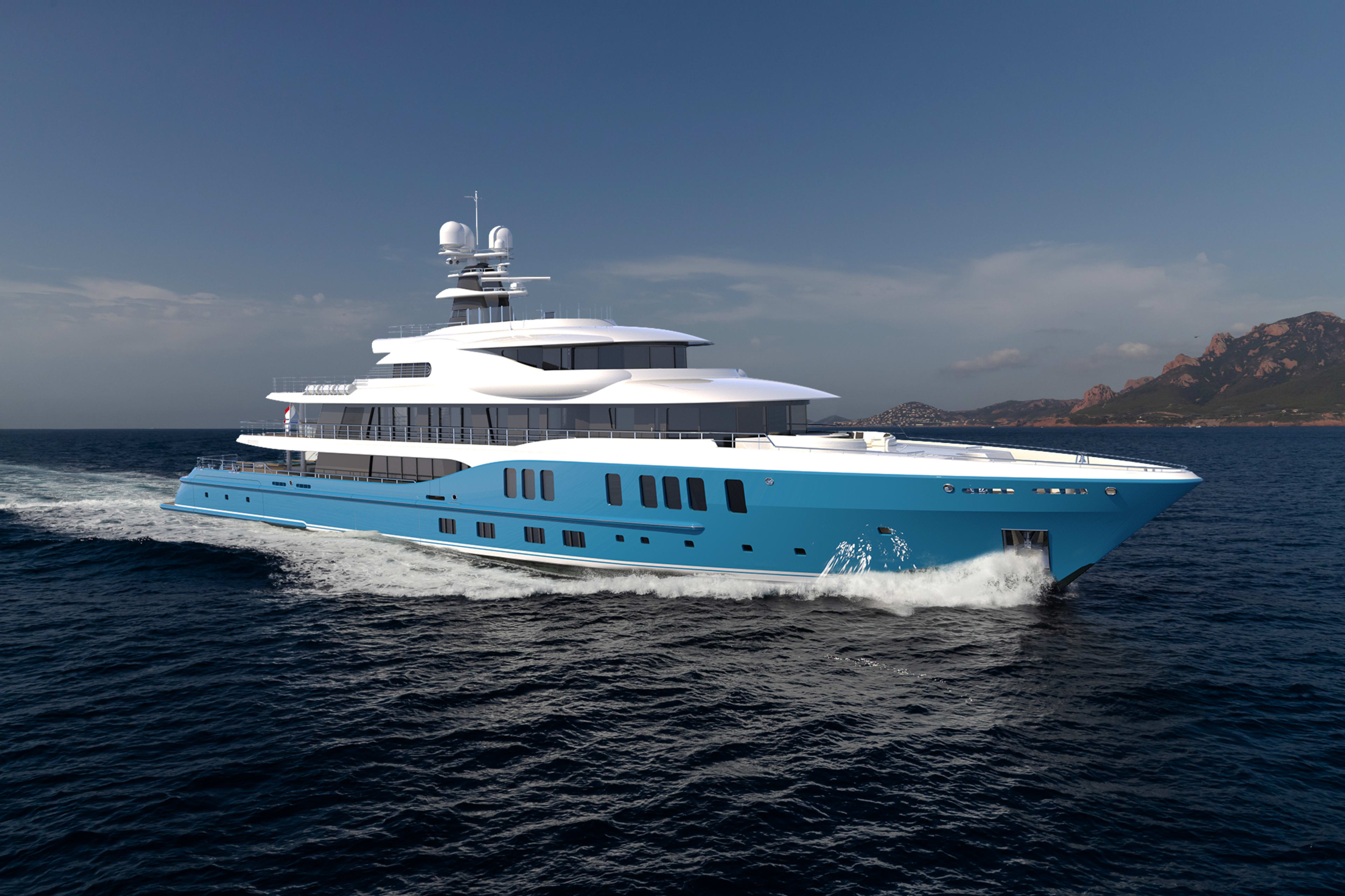 The team at Damen Yachting is delighted to confirm the sale of a new Amels 242. When delivered in Spring 2024, this 74-metre Limited Editions yacht (242 ft) will be the eighth hull from this successful Tim Heywood design.
Imperial represented the Owner in the sale and will also supervise construction throughout the completion of the build of what will be their thirteenth collaboration with the shipyard.  
Julia Stewart, Imperial Director, states "Amels 242 is our latest ground-breaking project to accompany our successful collaboration between Imperial and Amels. After being partners for over a decade, and thirteen projects later, this current construction epitomises the high standards which Amels are proud to represent under the construction supervision of Imperial. Further, by acting as the Owner's Representative and Project Manager for this new construction, Imperial works diligently to ensure that this project is delivered seamlessly, and in accordance with Imperial's continued drive for ground-breaking projects and sustainable excellence in the yacht industry".
This Amels 242 is a quintessential Amels Limited Editions bringing her new and experienced Owner, a repeat Amels client, a proven technical platform, room for customisations and importantly, fast delivery. She features a modification to the stern which has been customised to a flatter, cleaner design and incorporates integrated hydraulic swim stairs. Her stand-out exterior colour scheme will also set her apart from the range with an Empress Blue hull and Snow White superstructure, completed with an Anthracite Grey mast, bringing a fresh look and feel to her sought-after Tim Heywood design. For the custom interiors, Winch Design has been appointed.
Rob Luijendijk, Damen Yachting's Sales Director, worked together with Imperial during the sale. "We are delighted to have sold this latest Amels 242. This design has really captured the imagination of many clients and this one in particular is a great example of the Limited Editions concept. The client will receive delivery of their brand new 74-metre yacht in just 2 ½ years and has still been able to customise many aspects to really create a yacht that suits their specific requirements. The entire team at Damen Yachting is looking forward to working with Imperial during the build of this unique project and delivering this Amels 242 to her Owner in 2024."